At Verdissimo we return to fairs this 2021
As a consequence of the situation experienced by COVID-19, at Verdissimo, the same way as it has happened to many other companies, we were unable to attend any event or fair to show our products and news to our customers. Nevertheless, at all moments we have wanted to be close to our clients, and this led us to the creation of our Showroom: a space enabled to  show the product catalog to both new and regular customers of the company.
Although this idea brought us closer to all of you, we have missed going to the usual events and fairs where you could see live, each of our preserved products, compositions, etc. For this reason, we want to announce in this post with great joy that…we will return to the fairs this 2021!
For us this news is unbeatable, that's why we wanted to make an article  where we tell you about the next fairs we'll attend.
Keep Reading and find out what they are and on what dates!
Next fairs we will attend
Next, we will briefly tell you about the fairs we will attend soon, fairs where we have the sole objective of being close to you again.
Iberflora 2021 – From October 5 to 7 – Valencia
Iberflora Valencia is one of the most recognized fairs in the sector, along with the ones we have cited below. It's held each year in the "Feria de Muestras de Paterna" (Valencia, Spain), and it's aimed at professionals from all the sector. Some examples of the professionals who attend are: landscapers, decorators, architects, florists, etc. It's a fair attended by people from all over the world, mainly Morocco, Portugal, Belgium and the Netherlands.
IFTF 2021 – From November 3 to 5 – Vijfhuizen, Holland
IFTF has always been one of the most important fairs for our sector. It's an event where we can show our products, where we strengthen ties with our customers, and where we establish new business relationships that help us continue to position ourselves at the head of the companies dedicated to the preserved flowers and plants sector.
Two years have passed since our last visit. Last time it was a pre-pandemic world, a lot has changed since then, and so have we. That is why we have many novelties to present in this fair. We have arrived fully renewed, with a bigger than ever booth and eager to see everyone again.
To all the people who want to go, it's important to inform you that you have the possibility to register on the event page to be able to access the event for free (it's  essential that you do it before the date of the event) Here is the link: https://hppexhibitions.com/registration/register.php?show=IFTF&year=2021
In addition, we have more surprises in store for you, on the 4th we will be doing a live on Instagram with a tour of our stand.  And we will end with an interview with Ole Faarbaek, our CEO.
Do miss the opportunity and follow us on Instagram to get up to date on the fourth and be able to see it live: https://www.instagram.com/verdissimo_group/

Hours:
Wednesday, November 3: 10:00 hrs. – 19:00 hrs.
Thursday, November 4: 10:00 hrs. – 19:00 hrs.
Friday, November 5: 10:00 hrs. – 17:00 hrs.
IPM Germany Essen – From January 25 to 28, 2022 – Messe Essen
This fair will be held at the beginning of next year, as we did every year before the pandemic, we will go to IPM Germany Essen without fail, since it's the event where the best professionals in the gardening and floral decoration sector meet, a fair where not only new products are shown, but where floriculture technology occupies a very important place, since all the technology related with the maintenance, cultivation, and growth of flower products is presented. We can't miss it!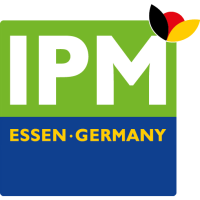 We were eager to be able to enjoy events again and to be able to show you our preserved products live and all you can do with the plants and preserved flowers we have in our catalog.
Verdissimo | Discover the beauty of preserved flowers!